A lead generation campaign works similar to a car engine, when all of its pieces are working up-to-par, everything operates properly. However, if one part isn't performing as well, your well-oiled campaign can break down, and result in you losing leads.
That's why we at
Straight North, an seo company in baltimore
created the "Internet Marketing Lead Generation Ecosystem" infographic to help you learn how-to maximize leads and sales by integrating multiple online channels into one online lead generation campaign. It works as a blueprint to show marketers how-to:
Understand how the various internet marketing components can be used to create a successful internet lead generation strategy;
Recognize holes in your current campaign that can be costing you valuable leads, and
Find new ways to modify your current campaign. Take a look at the infographic. We have made a brief description at the end of this write up. Feel free to comment with questions if you have any doubts.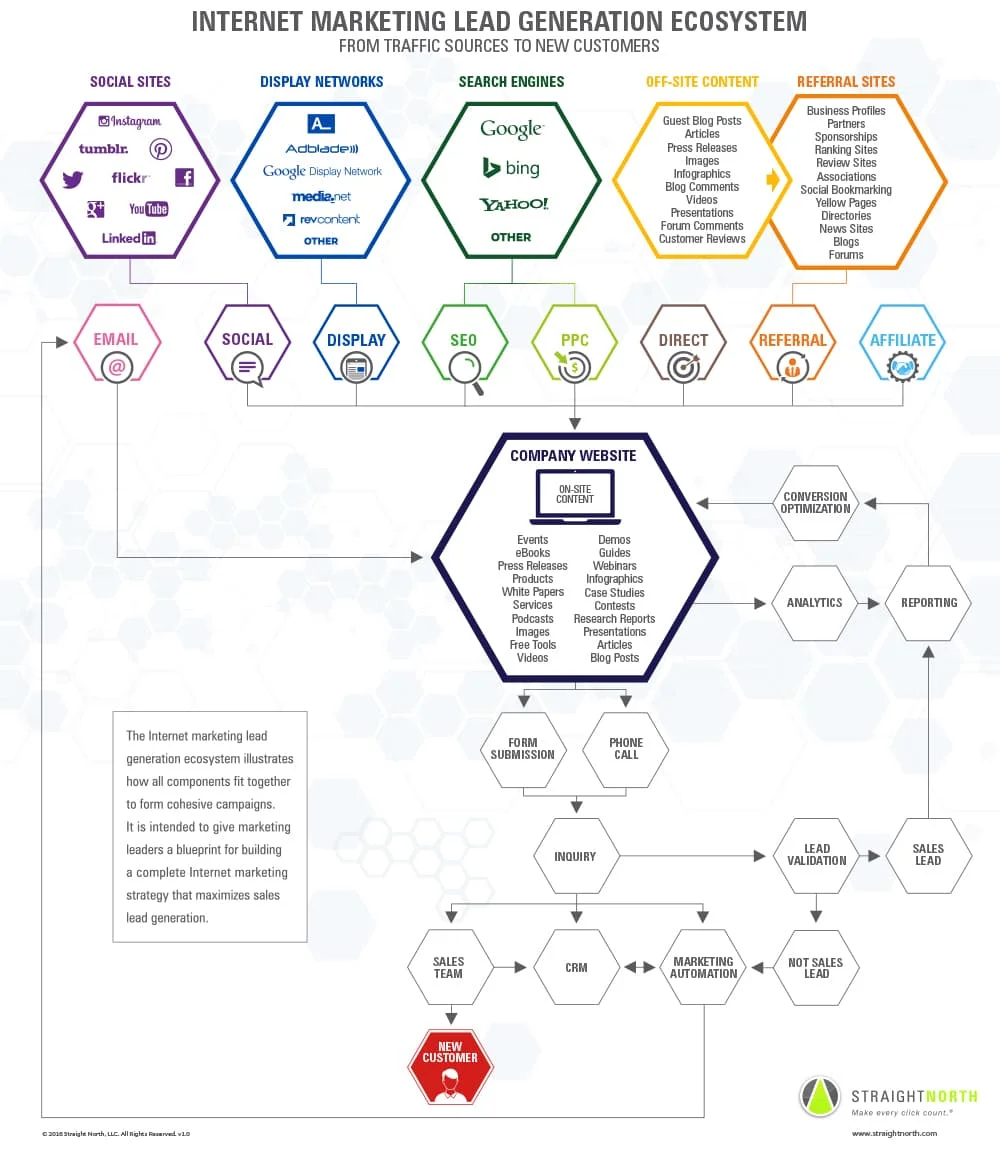 The top represents the internet marketing outlets that can be leveraged to drive traffic back to your website. The middle section (should be managed by experienced marketers) highlights the reporting, contacting and lead validation process. Lastly, the bottom section displays how the validated leads are converted into a new customer.